Ian is a founder member of North Yorkshire Printmakers Circle and a regular exhibitor at printmaking exhibitions. His preferred method of working is the reduction or 'suicide' method where the printing area of the screen is gradually reduced as the image layers are printed.
Ian Scott Massie was born in Fulham, London, in 1952 and grew up in Buckinghamshire. He began painting a printmaking professionally while a student in Durham.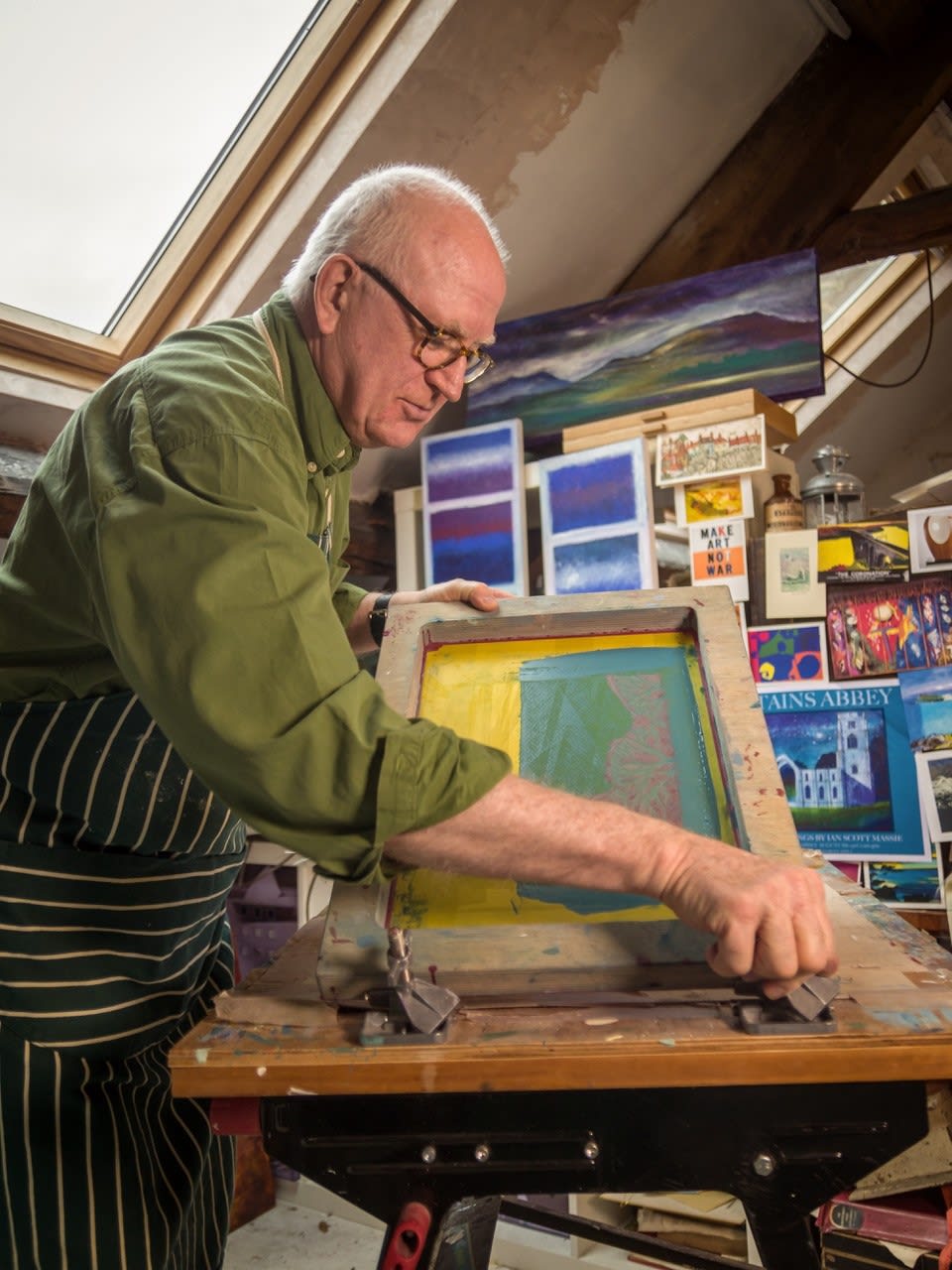 He specialised for some years in single theme exhibitions that have included From William's Words (Rydal Mount, Ambleside), Tales of the Dales, Places of Pilgramage (which toured nationally) and Northern Soul. In addition he exhibits at galleries thoughtout Britain.