Can you tell us about your most recent work?
My recent paintings have been focused mainly on familiar places; the south of France, Sicily and closer to home in London, especially the area around The Thames. I've been adopting a slightly more abstract approach and trying to develop new ways of using the paint within these familar environments. Whilst the work is firmly rooted in quite detailed drawings, I've tried to let the paint do its own thing by mixing traditional oil piant with paint more often used in the house. Its fascinating to see how the two different mediums interact.

What inspires and influences you?
I'm influnced by travel and the places I visit, as well as the different cultures I'm lucky enough to experience. I love to find new view points to make sketches
and get ideas. Recently I was at the Tate Modern which has the most amazing views of the city. I was so engrossed in looking at the art that I forget to get to the rooftop view point to make some sketches until it was dusk. Incredibly, this actually ended up being a blessing in disguise as it gave me an different perspective on my surroundings!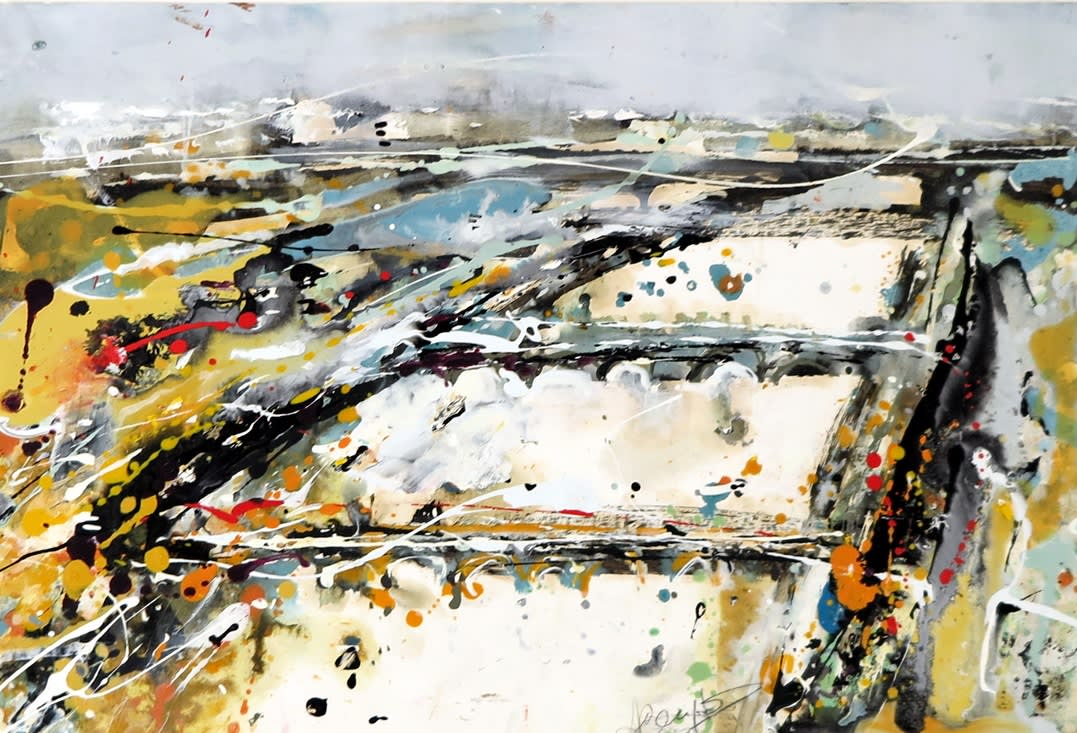 London Dusk, Oil on Board, 85 x 70 cm
What advice would you give to your younger self?
I think the one piece of advice I would give to my younger self is to take more chances and be more experimental. I was maybe a little safe as an art student and I think the best way to progress is to dive into the unknown. I think if you have the ability to draw it's something that's always there, but it's so much harder to stray away from convention and seek the new!

Can you tell us more about your creating process?
My creative process starts with lots of drawing which then gets filtered down into something that will make a good painting. A lot of the creation is done at the beginning with a small sketch that then provides the frame work for a more laisse faire approach to creating a larger work. I love the element of chance in my work and I always try to develop the unexpected things that arise. I think if I had a formula that worked everytime I would get bored very quickly.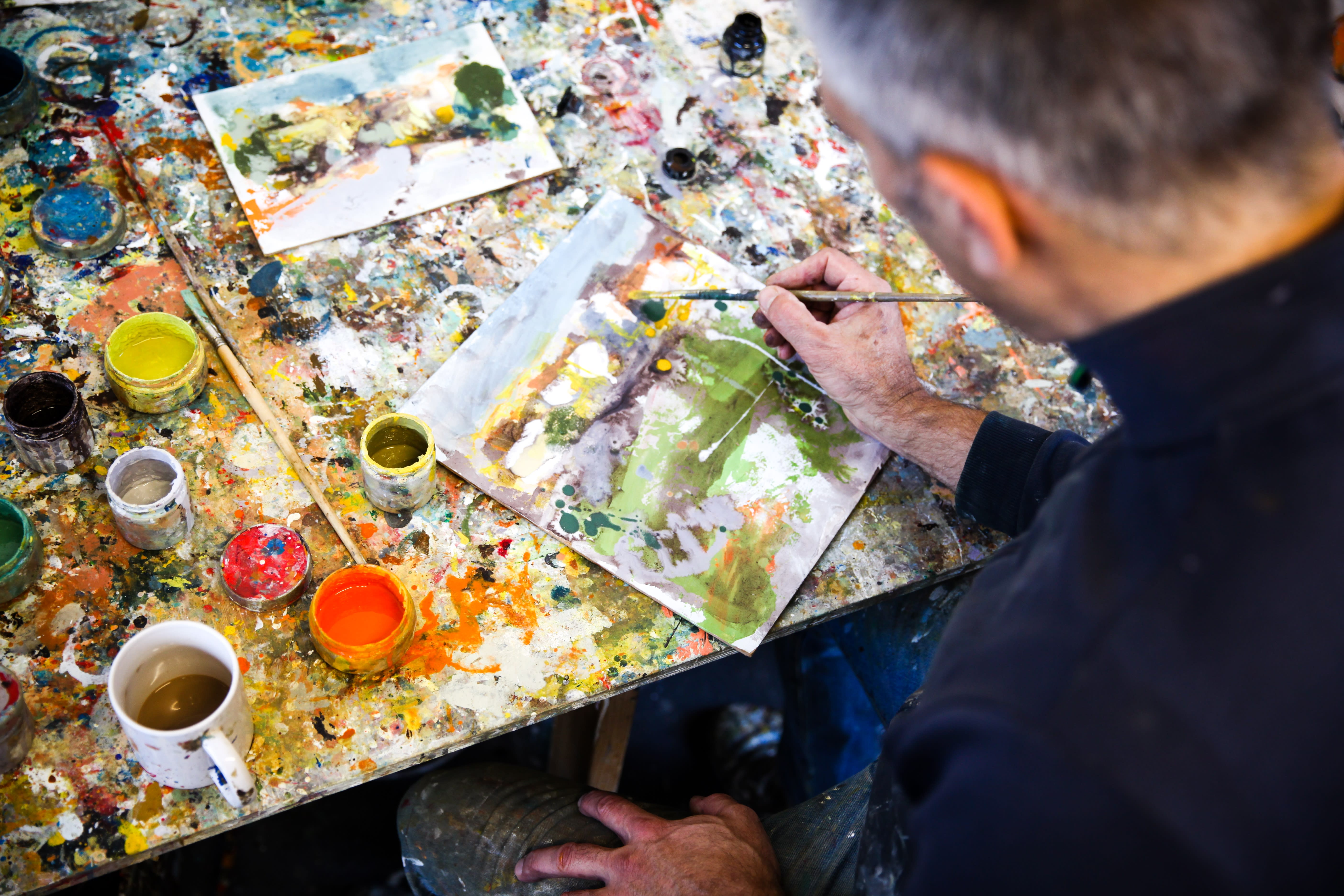 What would be a dream project for you?
Well at the moment I'm also working on some large abstract pieces. It would be amazing to have some time to develop these and go big! I think big makes an imapct, although I'm slightly restricted by the size of my studio. A lot of the paint and materials I'm using are also quite hazardous so a large outdoor studio space would be fantastic. I'm continuing to develop these pieces over the next year or so and I'm hoping to get them finished and exhibit them by 2021.